This weekend
was quiet for me considering we had freezing rain from Friday through Saturday night. After thinking that my AWD Honda CRV would have no problem on the slick roads and finding out it was no match for the slippery NJ roads I decided the rest of my weekend was to be spent indoors!
Over the years friends have come and gone into my life. Not always for negative reasons, but simply because life takes you down different paths and not everyone is good at keeping in touch. You learn the hard way that no matter how hard you try after High School and College to keep all of your friends, some will come and some will go. I remind myself to one day tell this to my daughter, if I have one, because I spent a lot of time worrying about my friends in High School instead of just being myself and enjoying the experience.
Thankfully, a friend of mine who I have known since my days at the county college, reached out to me in light of it being the new year and having a fresh start on our friendship. I was overjoyed to see her reaching out to me as she was someone I had always gotten along with and had a blast hanging out with. There was never a moment when we were not laughing. We finally caught up over coffee and Friday, and it felt like we never even stopped talking. After all this time we picked up right where we left off. Only this time with much more to talk about now with both of us being in long term relationships and moving onto the next phase of our lives. I am glad that she is back in my life and I look forward to all of the new adventures we have ahead of us.
This is an old picture of us on the 4th of July watching Fireworks. Please remind me not to go back to that hair color!
Saturday brought lots of packing for me as my parents are in the process of selling our house. I will be moving within the next couple of weeks so everything has been a little hectic. Most of my belongings are already moved, but I came home for the holidays and brought so many things back. I'll spare you the pictures of the large brown boxes lining my house right now!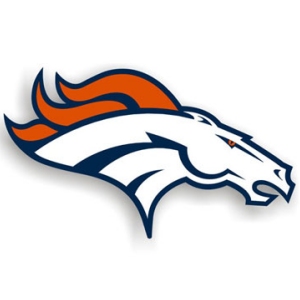 Sunday is always my favorite day as this is usually when my boyfriend and I spend relaxing time together. If there is something truly exciting to do or errands that need to be run, than of course that takes precedence. But usually we spend this time at home in our comfy clothes watching movies and having a nice dinner at home. Since my favorite team, the NY Jets, are no longer in the playoffs, I have focused all of my team support onto the Denver Broncos. I have ultimate respect for Peyton Manning and would love nothing more than for him to take home a Superbowl Win! So, I packed my things and headed down to boyfriends house for classic football snacks and and exciting football game. I look forward to the days when we have our own house, and can entertain our friends on football sunday.
I am looking forward to the week ahead. We are going on a double date with a friend of mine, and we are also going to look at a puppy! Stay tuned for more updates next weekend!